Miles Yanick and Company has been on the cutting edge since 1970 in sustainability, energy conservation,
building material recycling and re-use and what is today called "green building" technology.

Examples include:

Earth sheltered buildings and green roofs in the 1970's




Passive solar buildings in the 1980's

(Trombe Wall construction)




Energy conservation award for residential and multi-family buildings in 1990's




Award for recycle content commercial building in 1996




"Passivehaus" standard quality design of residential building - 2001




We are a member of the Green Building Council and Miles Yanick is an Accredited Professional for "Leadership in
Energy and Environmental Design" (LEED AP).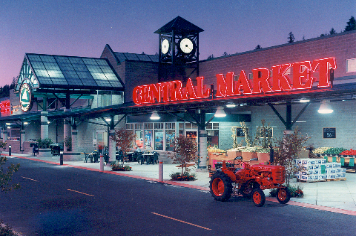 "Green" Built Central Market...
read story below

Miles Yanick & Company

Architecture Land Planning Interiors Landscape Design

18955 Anderson Parkway NE, Suite 231 PO Box 2553 Poulsbo, WA 98370
Phone: 206-842-6516 Email:
office@milesyanick.com

This file is not intended to be viewed directly using a web browser. To create a viewable file, use the Preview in Browser or Publish to Aabaco Web Hosting commands from within SiteBuilder.