Central Market
Poulsbo, Kitsap Co. WA

This flagship store was built as a destination shopping experience with 70,000 square feet
of prime market space and 13,000 square feet of outdoor retail space. Built with many
recycled materials and energy-efficient building strategies including partial earth sheltered
site planning, extensive use of recycled content building materials and energy efficient
lighting, mechanical and electrical systems. The market design has been recognized by
industry and environmental experts for its innovative and environmentally responsible
building solutions. Given the Recycling Award by Kitsap County Commissioners and
Department of Public Works for the use of recycled content building materials.


Size:

70

,000 square feet




Contractor:

Frontier Construction Company



Testimonial from Larry Nakata, President of Town and Country Markets, Inc. the day before opening:

"I sat out in the parking lot in front of the store this morning and closed my eyes and recalled our
design goals that we had set out to accomplish when we first began this project. After a few minutes I
opened my eyes and looked at the building and there it all was.
When I spoke with the General Contractor they said it was a real pleasure working with the architect.
"They were flexible and always answered questions and solved job site problems immediately."
I really enjoyed the entire design and development process, working with you and the people in the
office. I couldn't believe how fast we got this project done."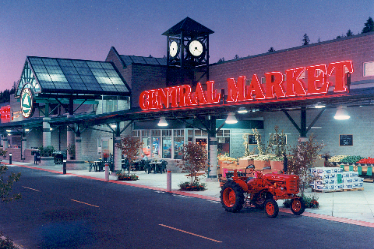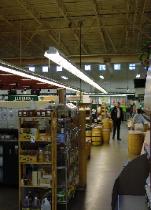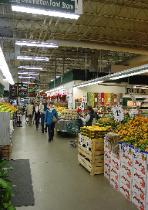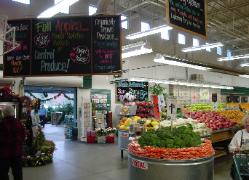 Testimonial from the Hattaland Partnership:
"The Hattaland Partnership would like to express our appreciation for your excellent performance on
our Central Market project in Poulsbo. It was vital to our project that we have an Architect with the
versatility to respond to a state-of-the-art grocery store. Additionally, this store was to be the largest on
the Olympic Peninsula and encompassed ideas the store operators (Town & Country Markets, Inc.)
gathered around the United States. Our project was brought in exactly on schedule, despite the
incorporation of over 100 Change Orders. We are also convinced that this store is one of the most
beautiful in the State and certainly a credit to the community. Thanks for a job well done."

Miles Yanick & Company

Architecture Land Planning Interiors Landscape Design

18955 Anderson Parkway NE, Suite 231 PO Box 2553 Poulsbo, WA 98370
Phone: 206-842-6516 Email:
office@milesyanick.com