Seaboard Building
Bainbridge Island, Kitsap Co. WA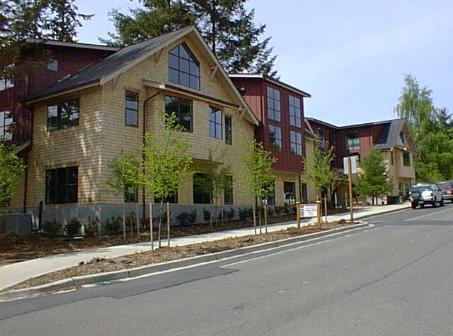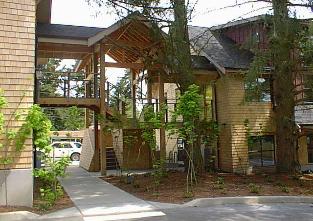 These two office buildings located in the town
center of Bainbridge Island are designed to
complement the residential scale and character
of the neighborhood. The structures reinforce
the historic building pattern along Ericksen
Avenue with gabled roof lines, shed dormers,
wood shingles and board and batten siding. An
elegant exterior stair and bridge connects the
pair of buildings with a courtyard below. The
interior environment gives a feeling of openness
and flexibility with high ceilings, loft spaces and
exposed wood trusses and framing.

Size: 11,000 square feet



Contractor: MRJ Constructors

Exterior stair and bridge connects the two
buildings

Miles Yanick & Company

Architecture Land Planning Interiors Landscape Design

18955 Anderson Parkway NE, Suite 231 PO Box 2553 Poulsbo, WA 98370
Phone: 206-842-6516 Email:
office@milesyanick.com