Gig Harbor North Industrial Park
Port Orchard, Kitsap Co. WA

This site was part of the old Port Orchard Airport property and includes a 2,700-foot air
strip. The all steel building is phase one of a four building 100,000 square foot industrial
and warehouse complex. MYCO provided land planning, site planning and landscape
design services for the entire industrial park. The site has excellent access to state
Highway 16 which connects over the new Tacoma Narrows Bridge to Interstate 5.

Size:

50,000 square feet - Phase one building




Contractor:

J. Lahfdany General Construction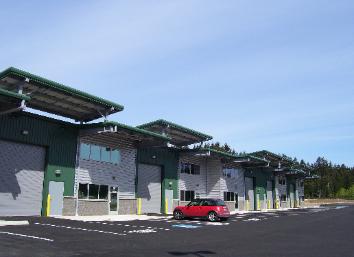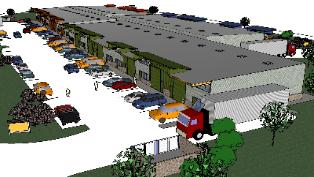 MYCO artist's concept sketch for Owner's
promotional materials

Miles Yanick & Company

Architecture Land Planning Interiors Landscape Design

18955 Anderson Parkway NE, Suite 231 PO Box 2553 Poulsbo, WA 98370
Phone: 206-842-6516 Email:
office@milesyanick.com