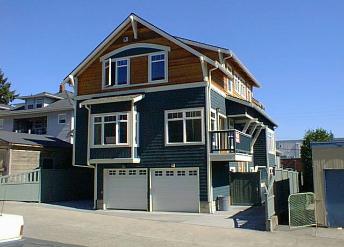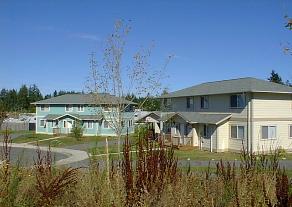 Queen Anne Apartments, Seattle, King Co. WA
This 3-unit apartment in the Lower Queen Anne
district in Seattle is an example of urban in-fill
development. Situated on a narrow city lot
behind an older existing house, this project
helped to revitalize an existing neighborhood
and addresses the demand for attractive and
affordable rental apartments close to downtown
Seattle.
The design of this Craftsman-style building
creatively maximizes the total volume and
spatial development sited on a narrow alley.
Two 1,100 square foot two-story apartments
occupy the upper levels of the building, while
the lower 600 square foot unit is at ground
level. The efficient and spacious units all have
full kitchens, wood floors and gas fireplaces
with a shared garage below.

Austurbruin Housing, Poulsbo WA
Awarded the "Best in American
Living Award, HUD Secretary's
Award for Excellence" spronsored by
the National Association of Home
Builders and Professional Builder
Magazine.

Testimonial from Mark Julian, owner/developer
: "
I
just wanted to say thanks to you and all those
involved at your office in the design of our project on
Queen Anne. It's a great deisgn. Thanks again."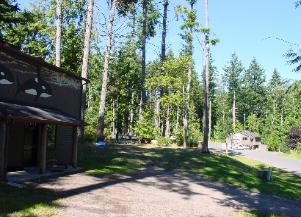 S'Klallam Housing Development
Port Gamble WA
Awarded HUD "Cultural Design Energy
Conservation Award", presented to the
Port Gamble S'Klallam Tribe Housing
Authority for this 10-home low-income
housing development .

Miles Yanick & Company

Architecture Land Planning Interiors Landscape Design

18955 Anderson Parkway NE, Suite 231 PO Box 2553 Poulsbo, WA 98370
Phone: 206-842-6516 Email:
office@milesyanick.com

This file is not intended to be viewed directly using a web browser. To create a viewable file, use the Preview in Browser or Publish to Aabaco Web Hosting commands from within SiteBuilder.