Sudden Valley Community
Bellingham, Whatcom Co. WA

Sudden Valley is an 1,800 acre recreation oriented community with numerous condominiums,
commercial and business areas, 18-hole championship golf course, swimming pools, bathing
beaches, marina facility, equestrian complex and an extensive network of hiking and
equestrian trails. The Community Recreation Center involved the remodel and expansion of an
existing ranch house into a community center containing saunas, lockers, kitchen, small dining
area and office. The Recreation Center Complex entailed rehabilitation and remodel of one
13,000 sq ft barn and two 16,000 sq ft barns into a gymnasium, exercise and locker rooms,
office, teen recreation center, community meeting rooms, community theater, dance area,
library storage and mechanical equipment area. The Community Commercial Business Center
contains 101,900 sq ft for occupancy by a super market, hardware and building supplier, bank,
restaurant, tavern, real estate and professional offices, general commercial shops and 96
apartment units. The entire complex surrounds a small man-made lake. The Community
Maintenance Facility serves the entire community incorporating a road maintenance equipment
storage yard, repair shop, golf course equipment, central office, lunchroom, lockers and
conference room.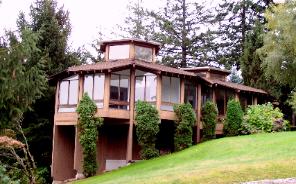 Community Club: a 3,000 sq ft community
center containing a meeting room,
multipurpose room, kitchen and offices.

The Golf Clubhouse is complete with a locker
room and lounge facilities for men and women, a
50-seat coffee shop, 100-seat dining room,
kitchen, cocktail lounge and offices. The
clubhouse was awarded the
Exhibition Award

presented by the Seattle Chapter of American
Institute of Architects for the design.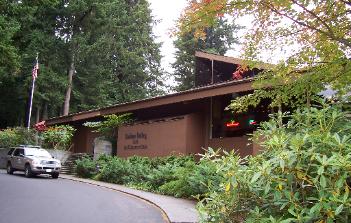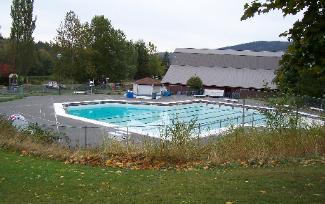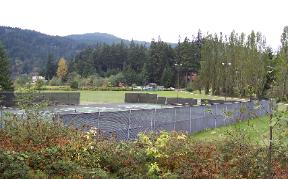 Olympic pool with wading and diving areas
and bath house.

Miles Yanick & Company

Architecture Land Planning Interiors Landscape Design

18955 Anderson Parkway NE, Suite 231 PO Box 2553 Poulsbo, WA 98370
Phone: 206-842-6516 Email:
office@milesyanick.com