Bainbridge Island Remodel, Kitsap Co. WA

With sweeping views of Puget Sound to the South, the
combination Kitchen/Family Room of this waterfront
1970's modern style house suits the new owners well.
A remodel was in order as the original kitchen location
was good but the size was too small and the finishes
were worn and outdated. The renovation includes
new beech floors, natural bamboo cabinets, extra wide
anticado Belgium blue limestone counters and
surround with travertine mosaic backsplash. A new
glass stairway adds a dramatic touch to the main entry.


Size:

3,138

square feet




Contractor:

Collins Construction Company



Interior Designer: Amy Duerr Day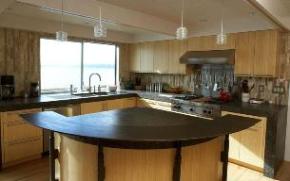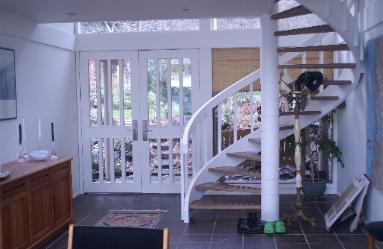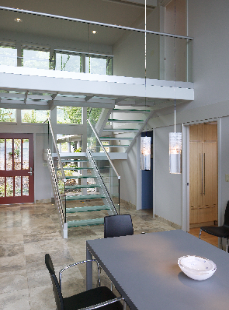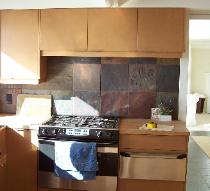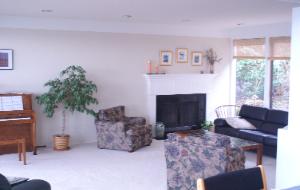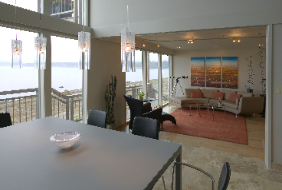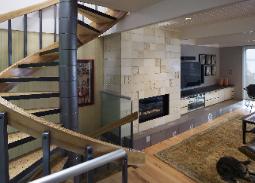 Testimonial from Frosty Gordon, Owner:
"....I want to emphasize how happy we are with Amy's design work. The color and furniture selection are
going great from our perspective...and before long, we will have a fairly livable... and gorgeous!... home..."

Family Room
Before

Miles Yanick & Company

Architecture Land Planning Interiors Landscape Design

18955 Anderson Parkway NE, Suite 231 PO Box 2553 Poulsbo, WA 98370
Phone: 206-842-6516 Email:
office@milesyanick.com